IT Support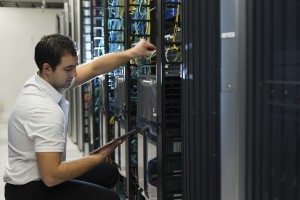 Wimborne Business Systems has experienced IT support staff based in our Wimborne office so you can be assured a dedicated professional will respond to your issues either by telephone or site visit.
Why use Wimborne Business Systems?
We know and understand the frustration you feel when something goes wrong, and we appreciate that it's vital to get the problem resolved in a timely fashion. With other support companies you may well end up seeing a different staff member each time you have a problem. With our mature and established team you can expect to speak to someone who knows your setup, understands your business and will work with you for many years.
What's more, using advanced monitoring from our own offices we can offer extended hours of support and faster resolution times. Often we will know about a problem on your server before you do and sometimes we will have had it fixed before your staff have even opened up in the morning.